Central Penn Radon, Inc.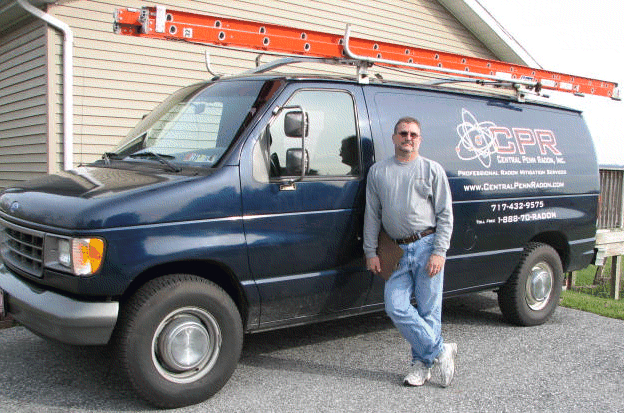 Welcome!
Please browse our site to learn about the company and about radon.
Have you had your property tested for radon? Are the results higher than 4.0 pCi/l (pico-curies per liter)? You definitely want a radon mitigation system installed in your home.
Central Penn Radon, Inc., is your best source for a competitively-priced, professionally-installed system. Systems are installed as unobtrusively as possible.
PA-DEP certified radon mitigator Bob Meyer has installed thousands of residential radon mitigation systems since 1997. This includes single and multi-family dwellings.
Got radon in your commercial building? Bob also has installed radon mitigation systems in post office buildings, nursing homes, schools, and multi-family dwellings.
Central Penn Radon, Inc., specializes in installing radon mitigation systems that are part of real estate transactions. We work with the agent (buyer or seller agent) to gain access to the property.
We provide prompt estimates — usually within 24 hours of the request.
Questions? We're waiting to hear from you!
Contact Central Penn Radon, Inc.

247 Mine Bank Road, Wellsville PA 1765 USA
Office: 717-432-9575

TOLL-FREE: 1-888-70-RADON (1-888-707-2366)
Mobile: 717-319-2566
Fax: 717-502-0426

E-mail: Bob Meyer